For the past two weeks, more precisely from 19th of November to 3rd of December, ESN Split was a part of Social Inclusion Days.
What are Social Inclusion Days?
An initiative where more than 500 local associations in 40 countries hosted events to bring together international students and local communities through volunteering whilst promoting inclusive mobility programmes.
How it all looked like in Split?
This year ESN Split and its SocalInclusion Coordinator, Ivana Filipović, have organised 7 different and interesting events – starting from lecture about the dangers of human trafficking, visits to associations in Split to super fun date auction where we raised money for charity. ESN Split also took part in blood donation organised by Alumni UMBRA and Croatian Red Cross.
Day 1 – Lecture about Human Trafficking
We began Social Inclusion Days with the lecture about human trafficking. When experiencing mobility, students face a lot of potential dangers of being alone in a foreign country. That's why ESN Split and Croatian Red Cross decided to inform students more about this, unfortunately still present global issue.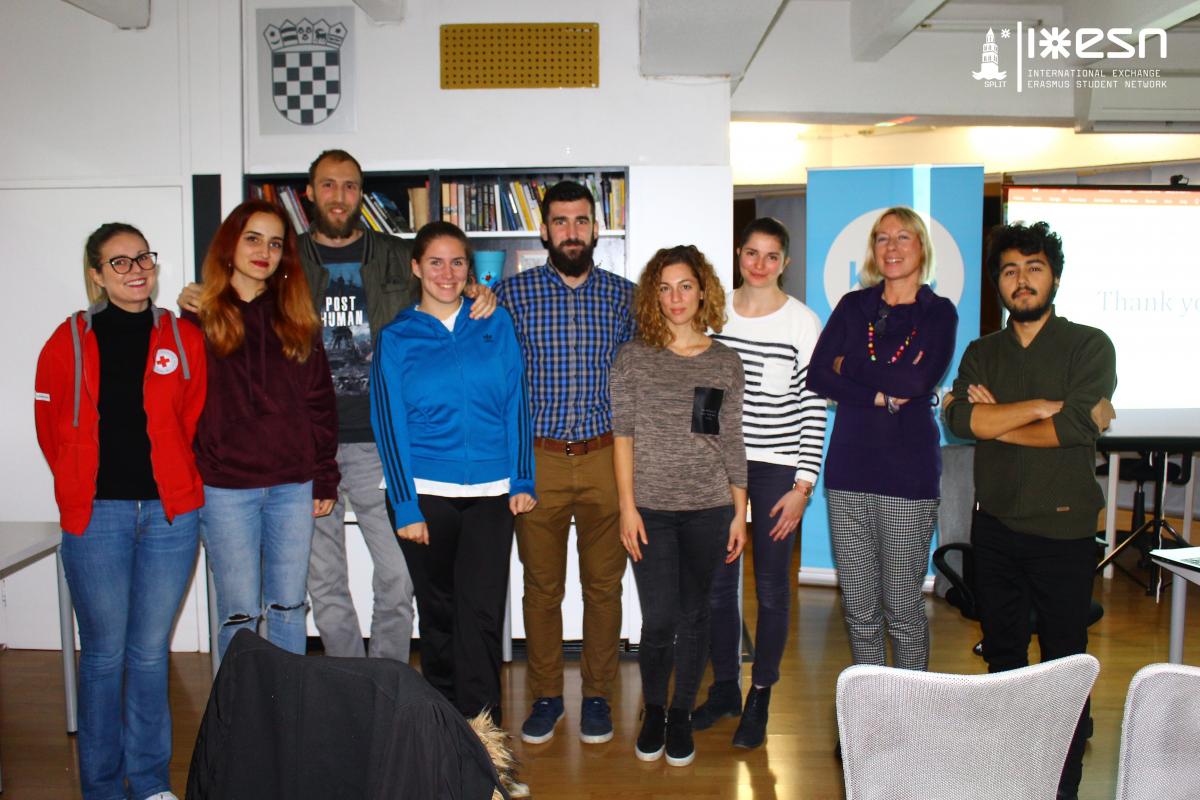 Day 2 – Games with Children in Hospital
Is there a better way to make your day better than making it better for children in hospital? Our Erasmus students were more than willing to play some board games with children and make Clinical Hospital Firule a more cheerful place for a moment.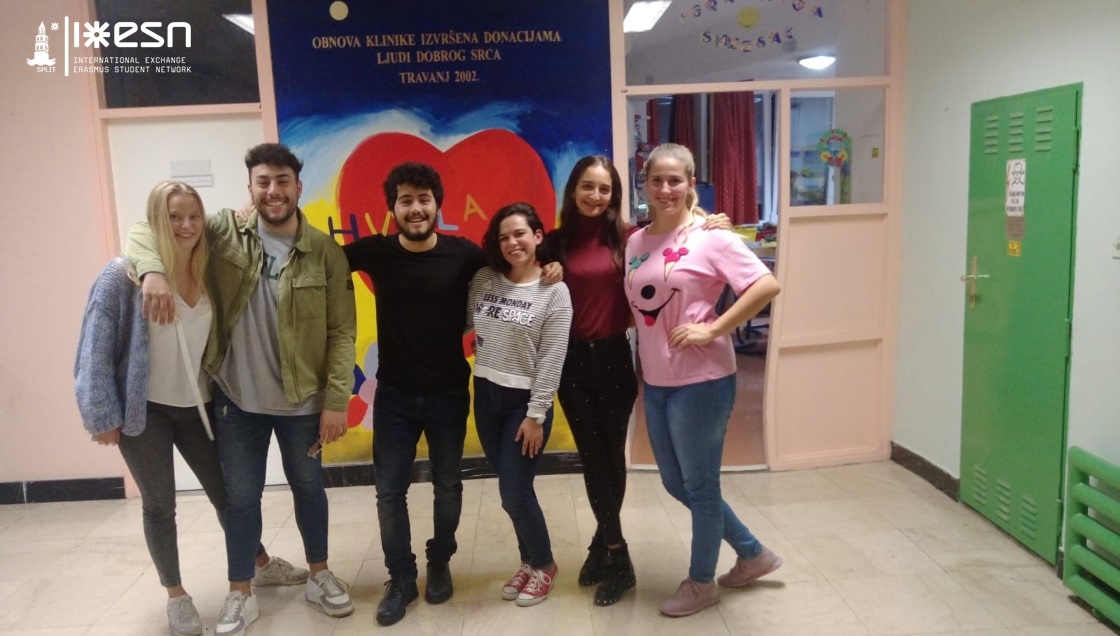 Day 3 – Xmas Decoration WS with the association "Zvono"
Since Christmas is practically around the corner, we thought it would be a great idea to make some Christmas decorations so we took our Erasmus students to the association "Zvono" which takes care of people with difficulties in everday life. All of the decorations made were sold at City Center One on 30/11 and 01/12.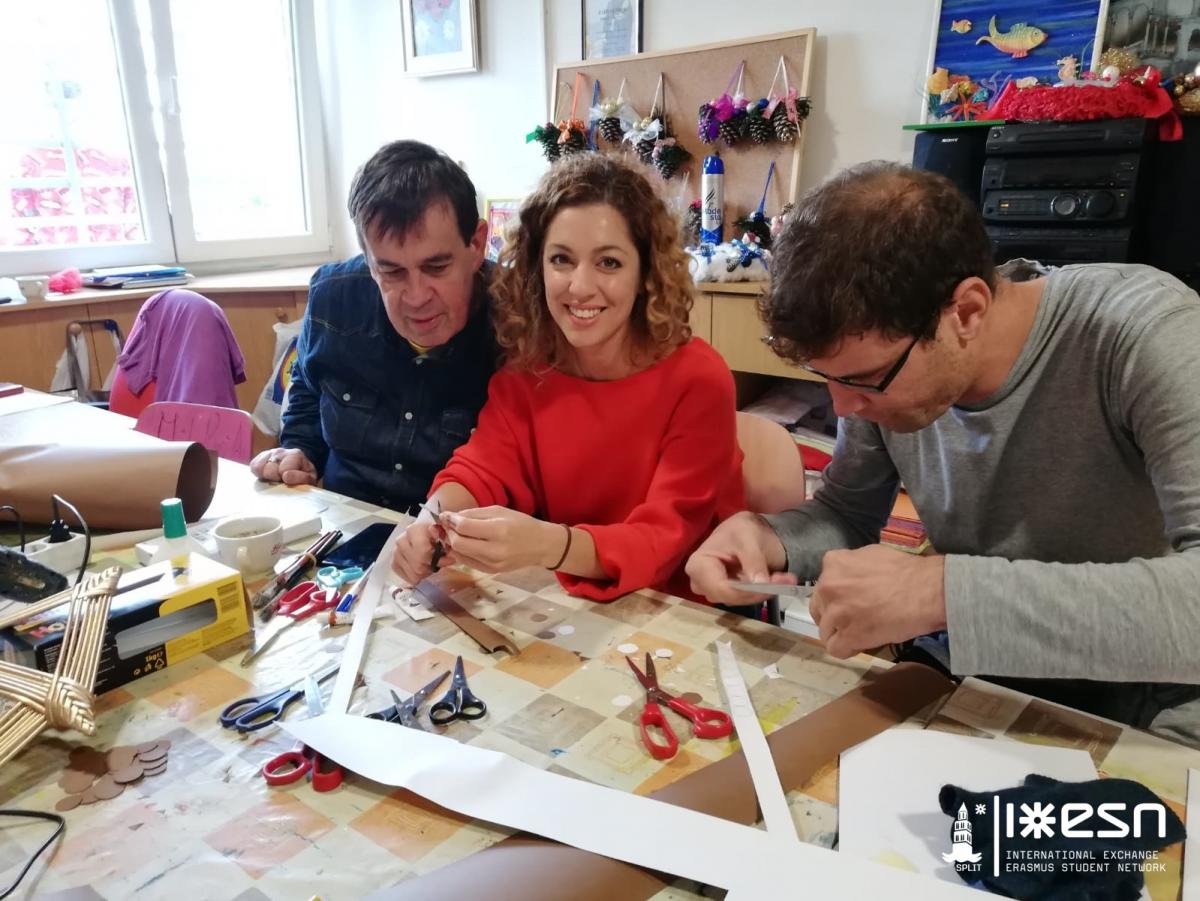 Day 4 – BBQ and Christmas Wreath WS with the association "Providnost"
At the association "Providnost" we also had a barbecue and we had lots of fun with their members who always have some inspiring story to share.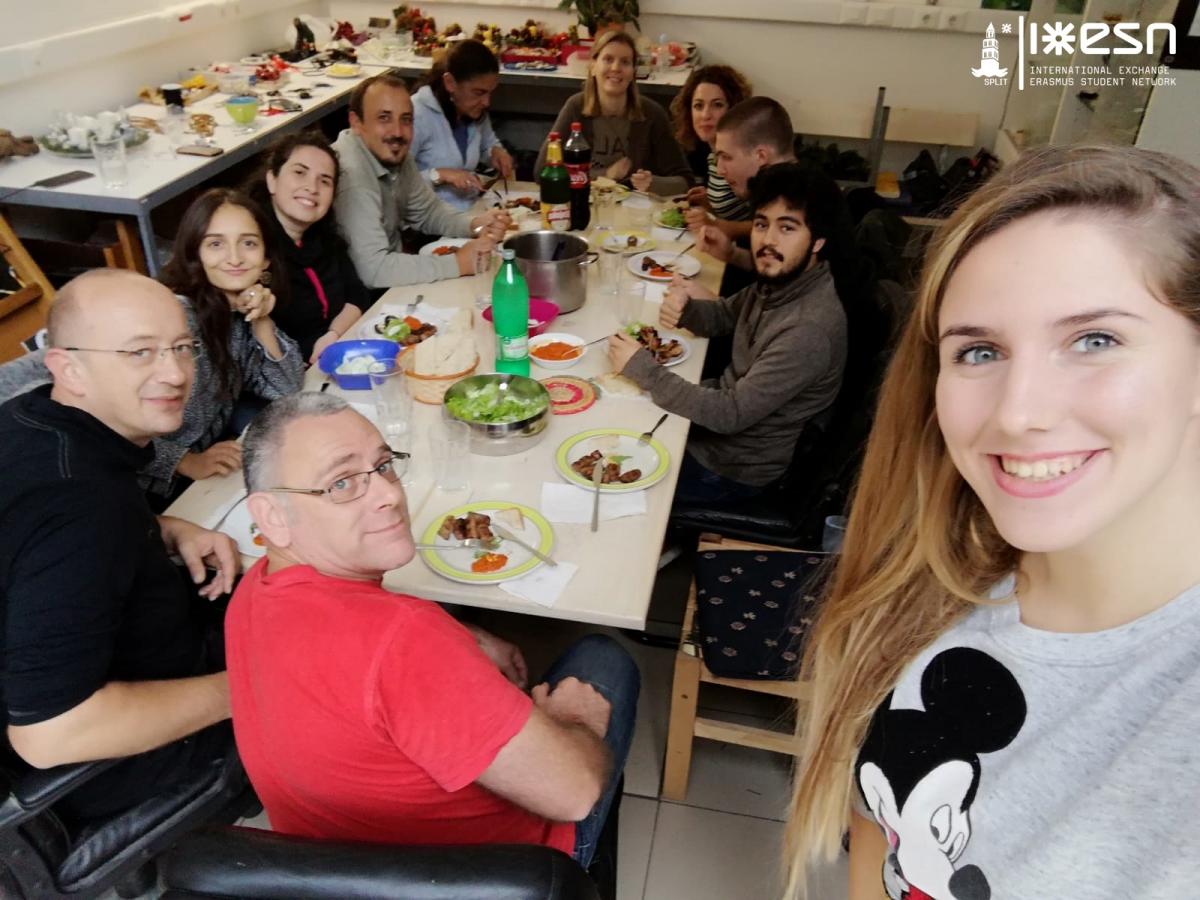 Day 5 – Self-defence course
It's important to learn how to defend yourself in case you get attacked by someone. That's why ESN Split, Krav Maga Centar Split  and the association Domine decided to give our Erasmus students a free mini-course of basic defence techniques. Nobody's going to mess with them anymore! :D
Day 6 – Visit to Animal Shelter
This was certainly one of the most heartwarming events during Social Inclusion Days. A visit to a dog shelter (mostly, they have some cute kittens too!) made the horrible rainy day a bit more bearable. We visited "NO KILL Sklonište za napuštene životinje Animalis Centrum" animal shelter for the 7th time now . Remember – adopt, don't buy!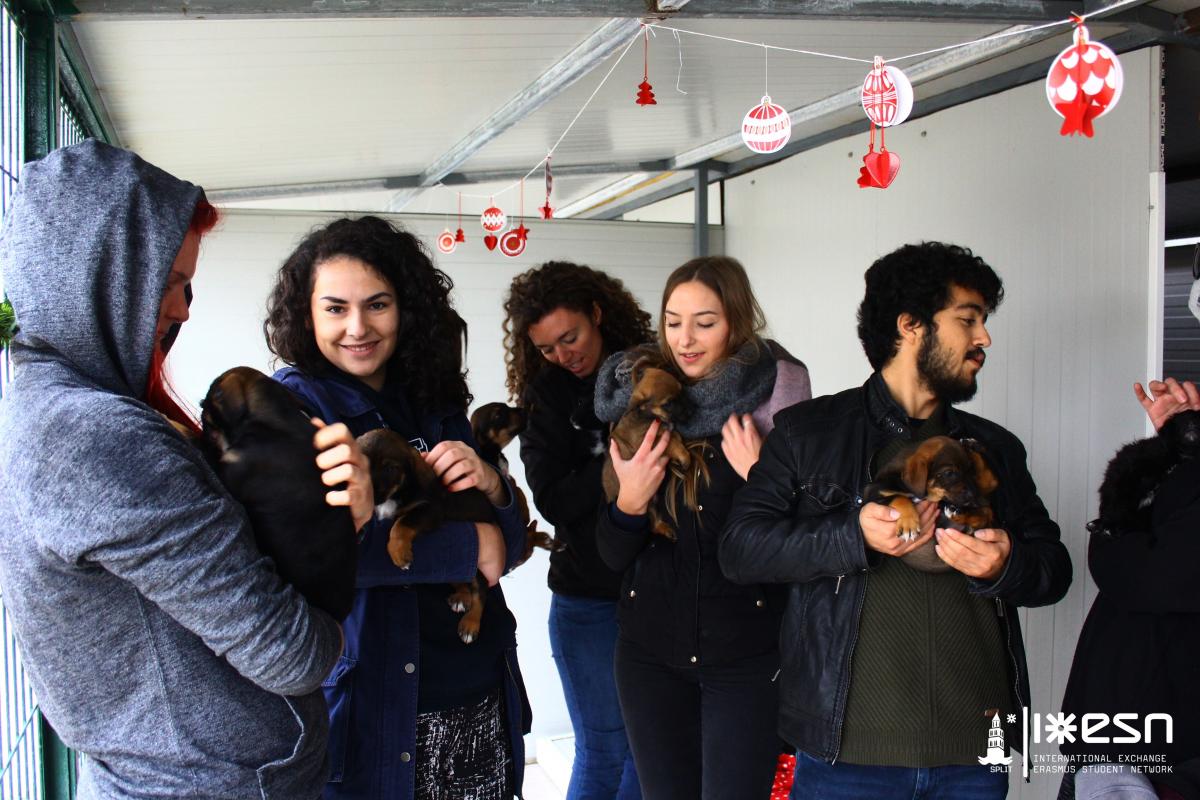 Day 7 – Date Auction
Started with the lecture about human trafficking and ended Social Inclusion Days with selling ESNers and Erasmus students for money. Oh the irony! :D But of course, it was for a good cause. The goal was to raise money for charity and we did it – 1150kn in total! All of money raised will go to the associations we've visited, Zvono and Providnost and with this we wrapped up nicely the amazing two weeks which, we hope, will inspire students to be more socially active in the future.
Also, many thanks to our partners who donated free vouchers for the bidders: Chops Grill Steak & Seafood Steakhouse, ARTiČOK, Superfood Juice & Smoothie Bar, Sports Center & Pub Mačak, Kino Karaman, Brasserie on 7, Academia Club Ghetto and Kebab Pub.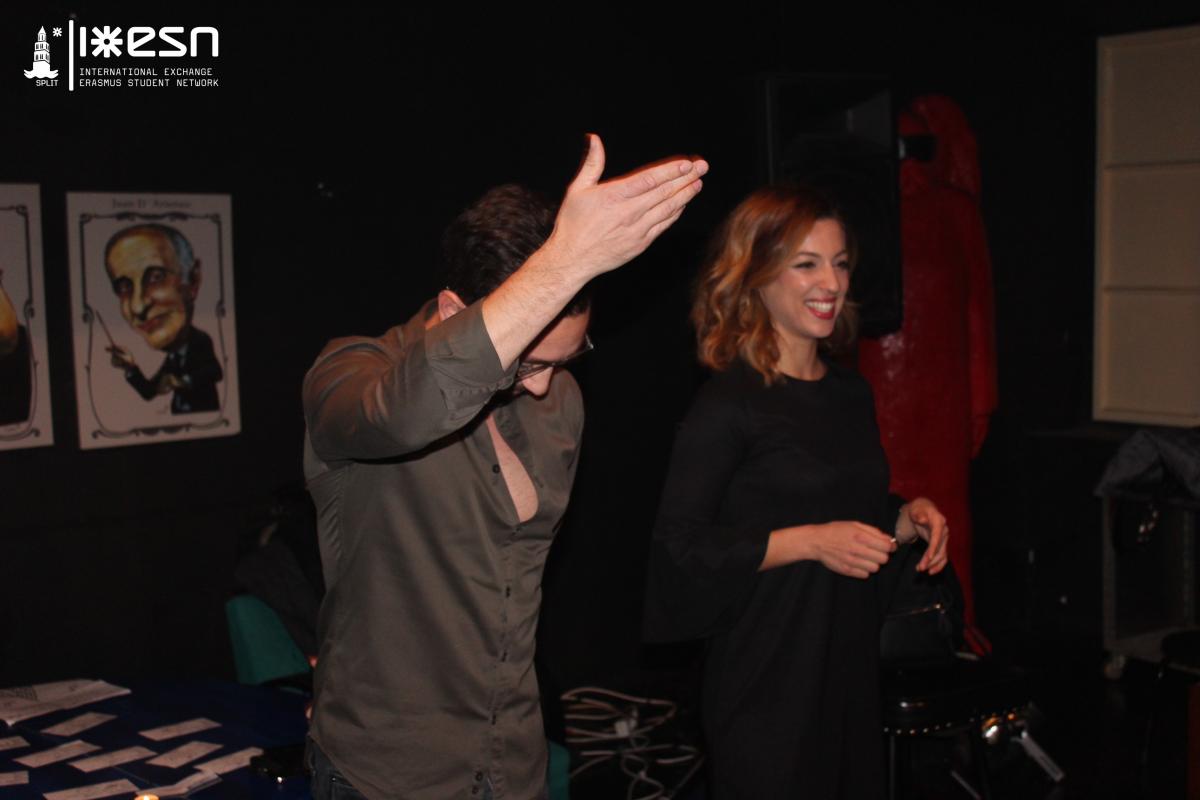 written by: Melani Grubić Mikulić
Local Communication Manager of ESN Split