After my first Erasmus+ experiences in Northern Denmark, and Catalonia, I knew I had to continue this adventure called "Erasmus". As soon as I came back from studying in Girona, Spain, I began research about the internships being offered through the Erasmus+ program. After 3 months of continuous web and university database search, I found an internship offer in Split, Croatia. I contacted the company immediately, and I received a reply the following day. I was delighted that they could accept me. After, some more months of planning and coordinating, September came, and it was the beginning of my best adventure so far.
Arriving in Split, I was amazed by how beautiful this city is, and I knew that whatever awaited me, it would be wonderful. My home, which everyone called "Olympus", was on top of the nearby hill, overlooking the old town, the port and the rest of Split, just 5 minutes from the center. It was still early September, so, many Erasmus students were not there, but the company was already hosting 3 more interns. We hit it off from the beginning, spending time drinking coffees and cool Croatian beer during or lunch breaks, organizing house parties and dinners, and meeting for nights out, either in local graphic pubs and bars inside the city walls of the Diocletian Palace, or going to the night clubs, as every summer club was still open and blasting! It was amazing! The cheap prices, the quality of life, the almost always sunny weather, the beautiful city center, and in general, every day I had during my 7-month stay in this destination.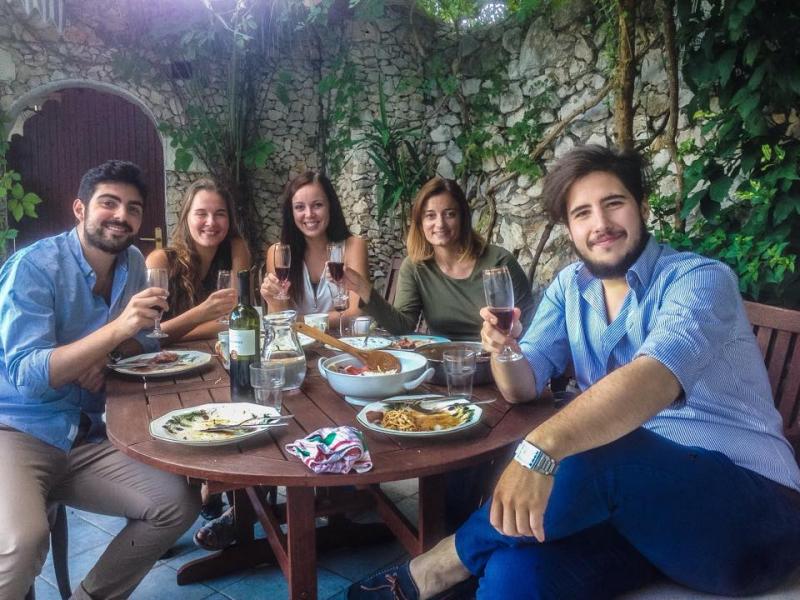 As soon as October began, Split was packed with Erasmus students, from all around Europe, and so began the incredible work of the Erasmus Student Network of Split. They immediately kicked the semester off with the welcome week, organizing international dinners, local cuisine tasting, parties, city tours and a visit to Dubrovnik.
The local ESN, was the glue that got every Erasmus person together, working had to ensure we had an awesome time in this beautiful country, hosting weekly themed parties, offering sport events, night meetings in Matejuska (the pre-drinking spot in the downtown), and organizing monthly trips in scenic destinations like the historic Bosnia & Herzegovina, to the natural beauties of Montenegro, to the astounding natural parks of Krka and the lakes of Plitvice, and of course, to the number one Christmas market of Zagreb.
During my incredible time there, I made friendships that, by the looks of it, will last ages. Friends that I have laughed with, danced together, enjoyed our time with each other, and of course, cried together when our time was due to departure.
As Erasmus is all about the experiences, which I had plenty, and one of them was/is to have a relationship that lasts more than a year after, with a pretty and smart Dalmatian girl from the local ESN. Knowing the risks of the long distance relationship that was waiting us, we didn't let it stop us from loving each other more and more each day, creating lovely memories and bonding even more. You see, love can be found anywhere on this planet, but it's easier to be found when you're on Erasmus.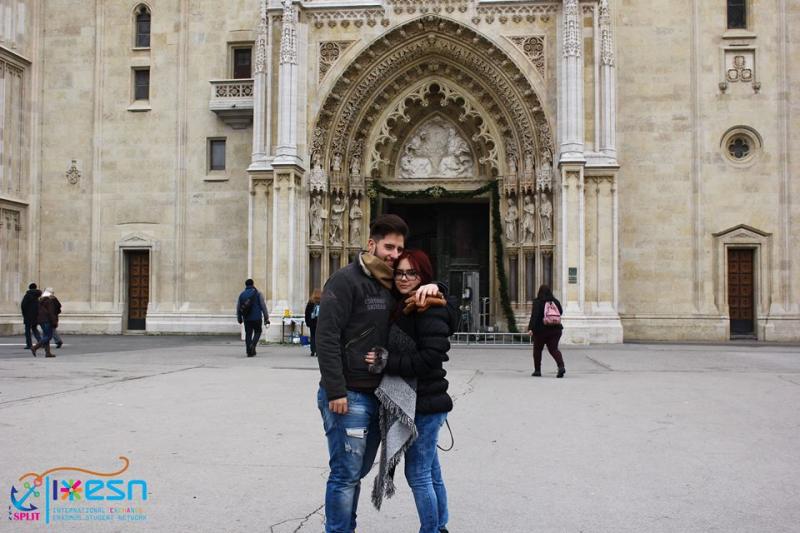 If I could sum up my experience in one word, it would be astonishing. And if I had to sum up Erasmus in one word, it would be "must", because you MUST go on Erasmus, you MUST experience this adventure of a lifetime, you MUST go out of your comfort zone, you MUST grow and broaden your horizons, you MUST have friends from all around the world, you MUST go on Erasmus to Split.
Konstantin Rigas