Have you heard that Split is the most active city in the world? I am sure you have. Split has most Olympic medals per citizen in the world,but do you know what Split has to offer culturally? To brighten up these gloomy days that seem to had encountered us the past month which we,Dalmatians,are not used to at all,we had decided to show our Erasmus students what this beautiful Mediterranean city has to offer. From 11th November to 17th November we had organized a Culture Week. No less than 6 events were organized in which we got to know more about Split's culture and cultures of our Erasmus students as well as had fun,laughed,played together and learnt a lot.
Day One - Cultural Games
The first event we had were Cultural Games where we played card games and board games from Croatia other countries of our Erasmus students. Of course, one of the inevitable games was also UNO which absolutely everyone knows how to play. We had taught them how to play  Trešeta and Briškula which they can now play with a cup of coffee at Domaćin and Academia during breaks between classes like a true Split student and they taught us a Spanish card game called Escoba which ,translated literally,means ''broom''.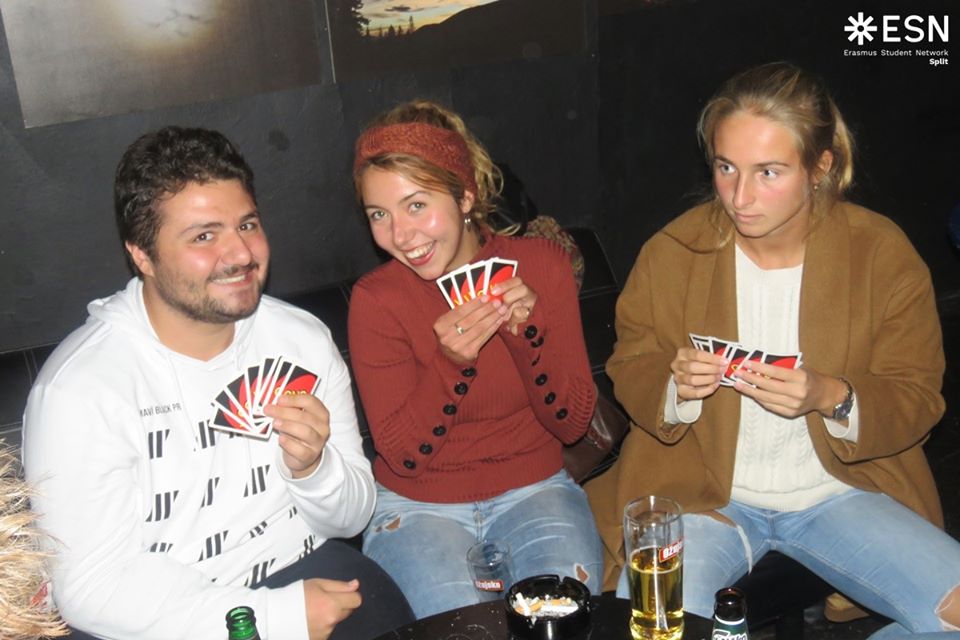 Day Two - Cultural Quiz
How many McDonald's fast foods are there in Germany? How high is the world's tallest toilet? If you know the answers to these questions then you definitely should have participated in our Cultural Quiz which was held on Tuesday. Making guesses? In whose else's organization other than our Valentino. In this somewhat untypical quiz you did not have to know the exact answer to win. Allow me to explain; it is an evaluation type of quiz,therefore,it is only important for your answer to have been as close as to the correct one as possible. Congratulations to Tom, Jovana and Nermin on their well-deserved victory.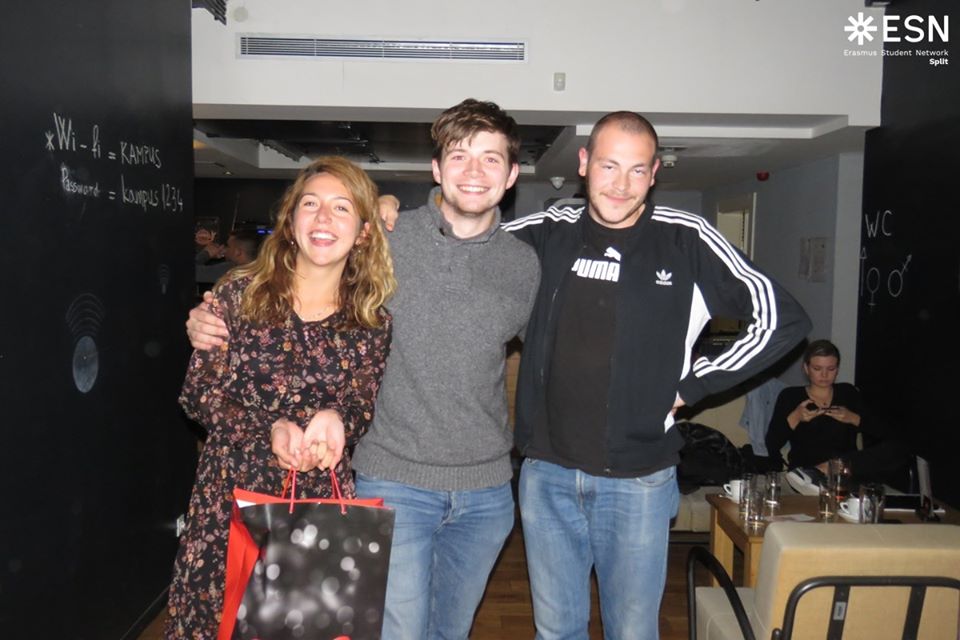 Day Three - MEat my Country
According to our already settled tradition,during this week MEat my Country event has also been held. On our repertoire were Ireland and Lithuania. Our Tom,other than winning the quiz,had also presented Ireland in a very characteristic way. Not only did his presentation marvel the Erasmus students,it amazed the volunteers themselves. Karina also did a great job being in charge of informing us more about Lithuania.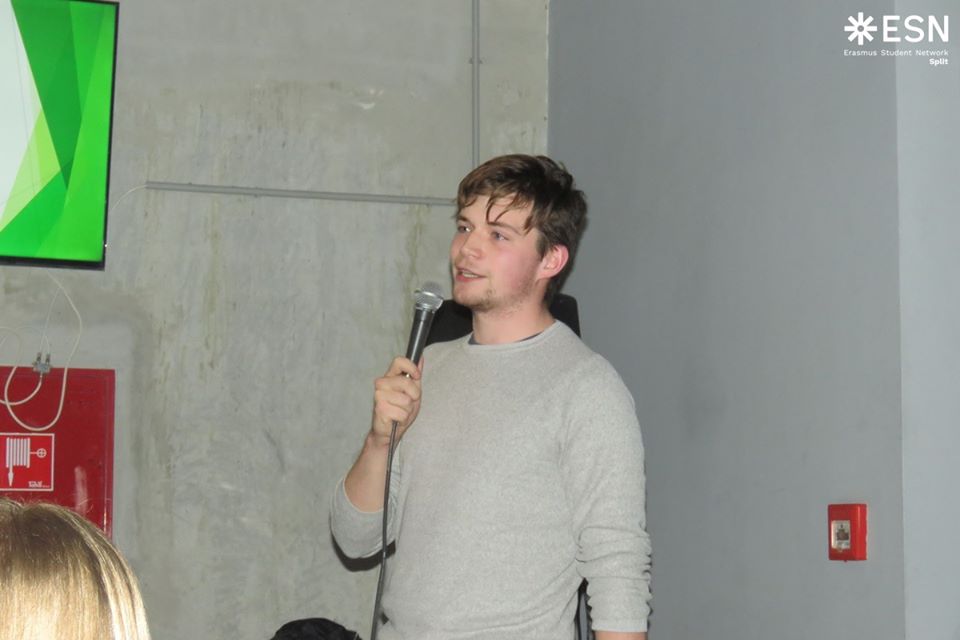 Day Four - Cultural Workshop
For another successful event among the rest in this week were responsible Karina and Fidan who organized the Cultural Workshop. The event was so successful that we just had to host it once more. One of the interesting workshops the girls organized was the Unusual Country presentation. From offered pictures and years the participants had to uncover which event is being presented. The unusual part of it was the fact that the players were actually the ones that had to present Croatia to us and not the other way around.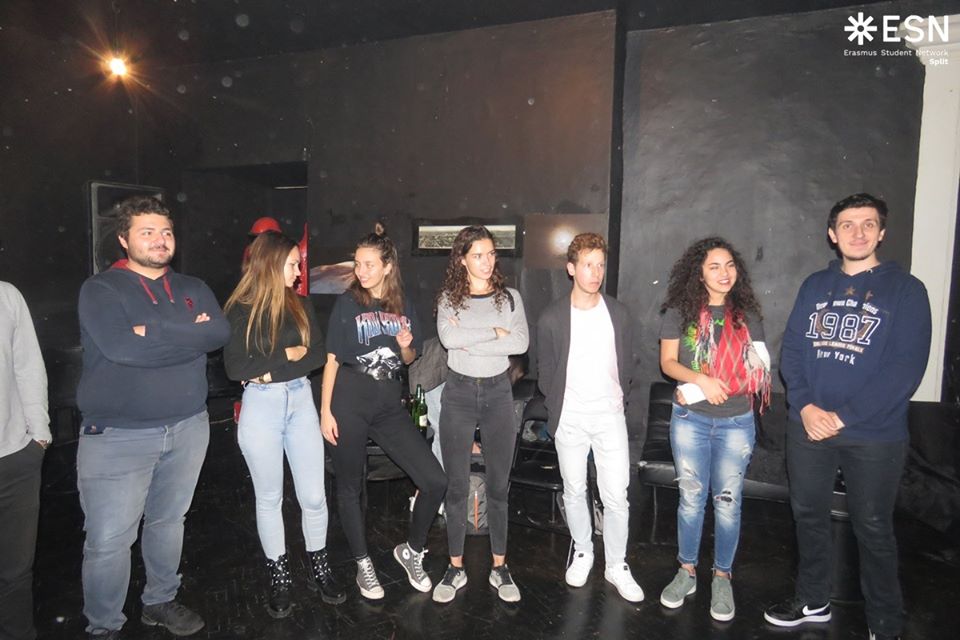 Day Five - Gallery Night
Last,but certainly not least,the event called Gallery Night was held. All art lovers were this time honored with a sculpture exhibition by Tony Cragg named ''Sculptures and drawings'' held in the Kula gallery and Croatian Academy of Sciences and Arts,Split. Tony Cragg,one of world's most esteemed sculptors from Britain,is most known for exploring unconventional materials including plastic,glass plastic,bronze and Kelvar.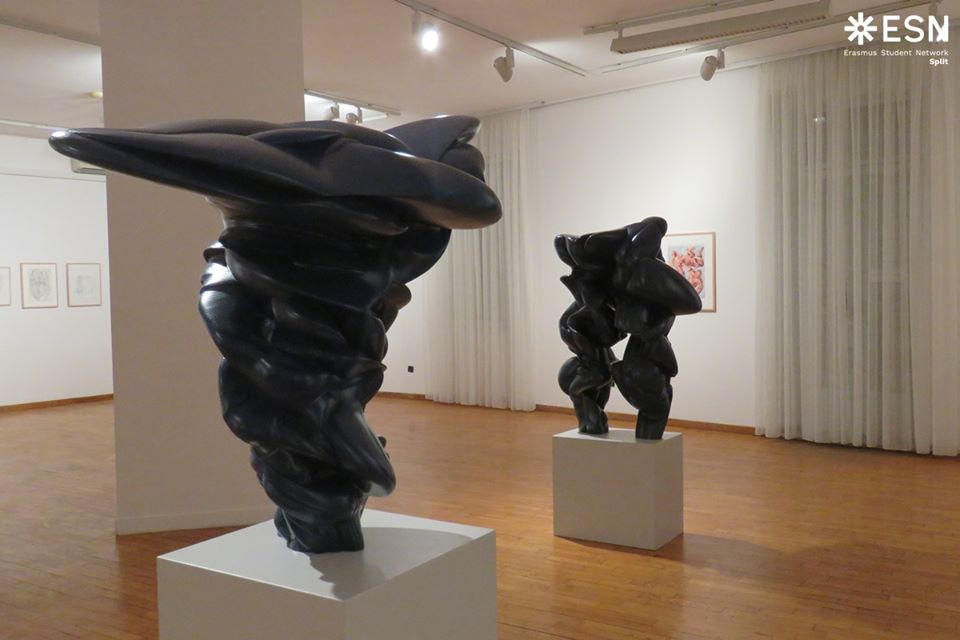 Special thanks to everyone from the ICE/ME team who participated in organizing this Cultural Week and we look forward to all our future events prepared for us,we are confident that they will be as excellent as this one.
#NajboljiTim
Written by: Ines Varnica
Photos by: ESN Split