Everyone knows going on an Erasmus is a once in a lifetime opportunity and my Erasmus has been the best experience of my life this far. Choosing to study in Split has been the making of this experience for me, Croatia is such a beautiful country filled with stunning landscapes and welcoming folk everywhere you turn. In particular I've found Split to be such a beautiful city filled with some of the nicest people I've ever met. From the beautiful climate over here to the rich historical streets of the old town, I think it's the perfect place to go on an Erasmus.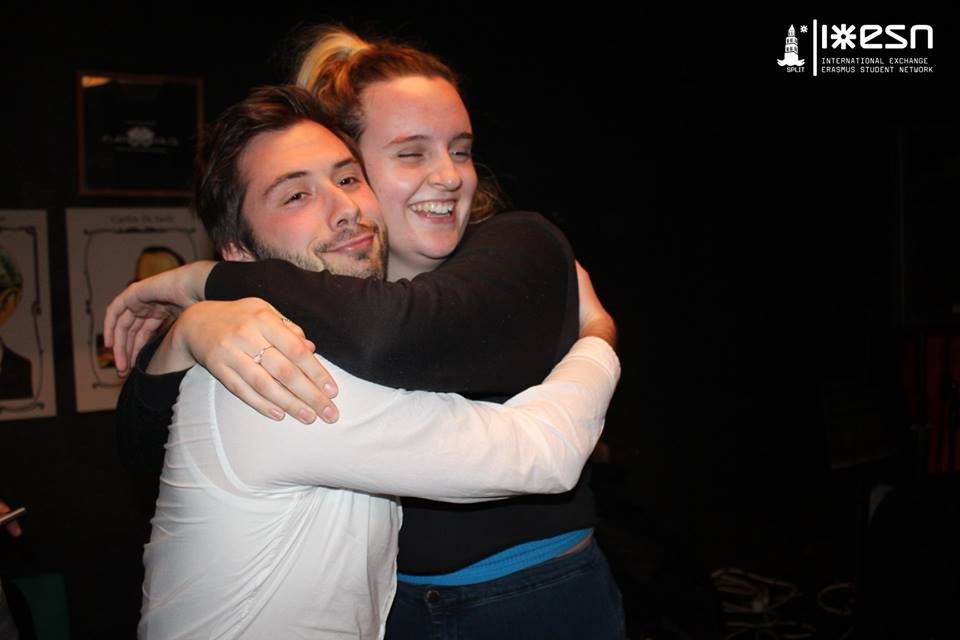 Date Auction event (w/ coordinator Filip)
ESN Split has played such a big role in my time here on Erasmus. All of the ESN team have been so welcoming and helpful to all of us new people over, with many of them becoming close friends. From organising Welcome Week, to trips around Croatia and surrounding countries, and weekly events there is never a dull moment here in Split. I've been to Zadar, Šibenik, Krka Waterfalls and Sarajevo, which is only a handful of trips that ESN offer us. I will also be attending the Croatian Erasmus Event (CEE) with ESN volunteers which is an annual event that takes place on the island of Pag in late May, an event that I'm told is unmissable!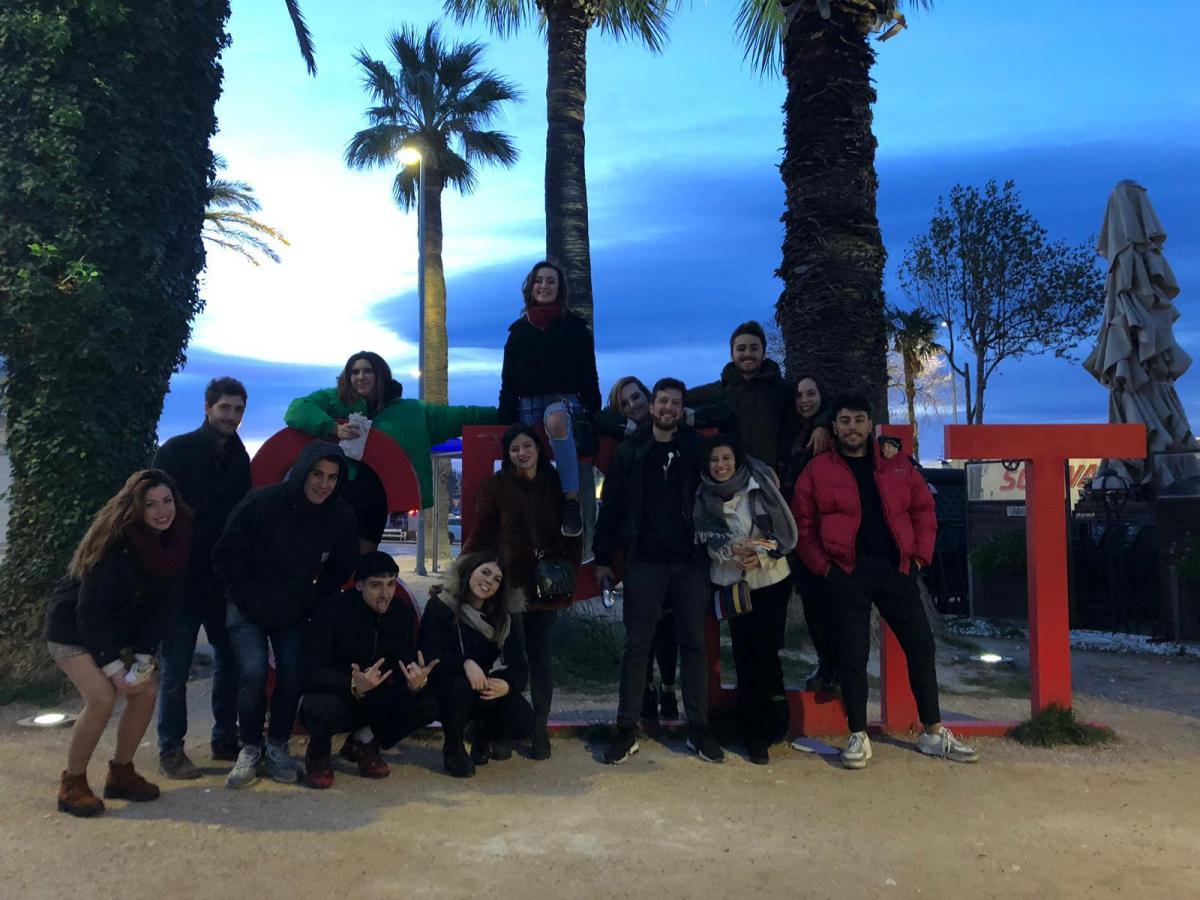 Not only is Split a beautiful place itself, it is also in a perfect location to travel all around Croatia and its surrounding central European counterparts. Since coming to Split in October I've been to Hvar, Zagreb, Budapest, Prague and will be travelling to Albania in a few weeks! Although these are not ESN organised trips they have been so easy to plan with the help of the ESN volunteers, with many of them giving us plenty of recommendations and ideas for places to go and sites to see. Travelling can be made really cheap as well by renting cars or taking the bus – which we have an ESN discount with, rather than expensive air travel, and AirBnB and hostels are great for cheap accommodation.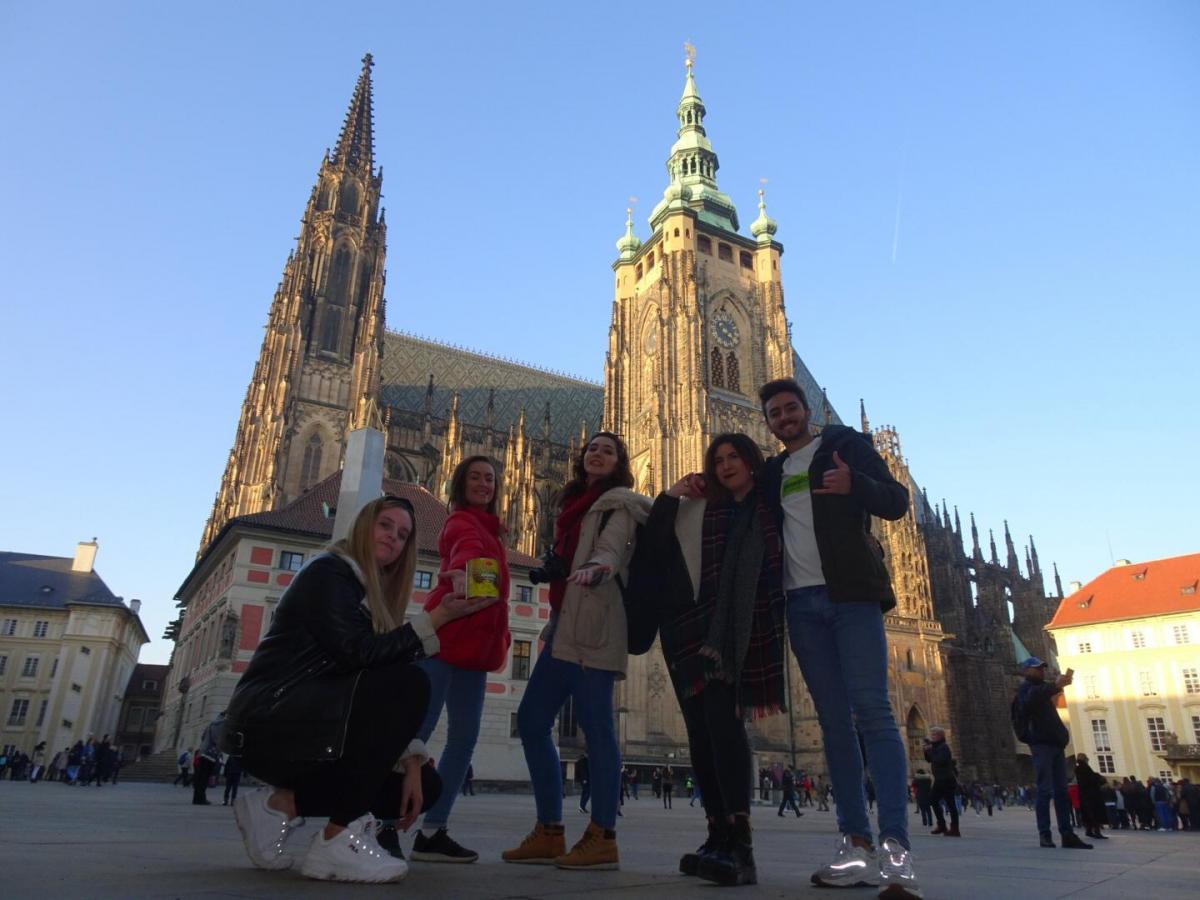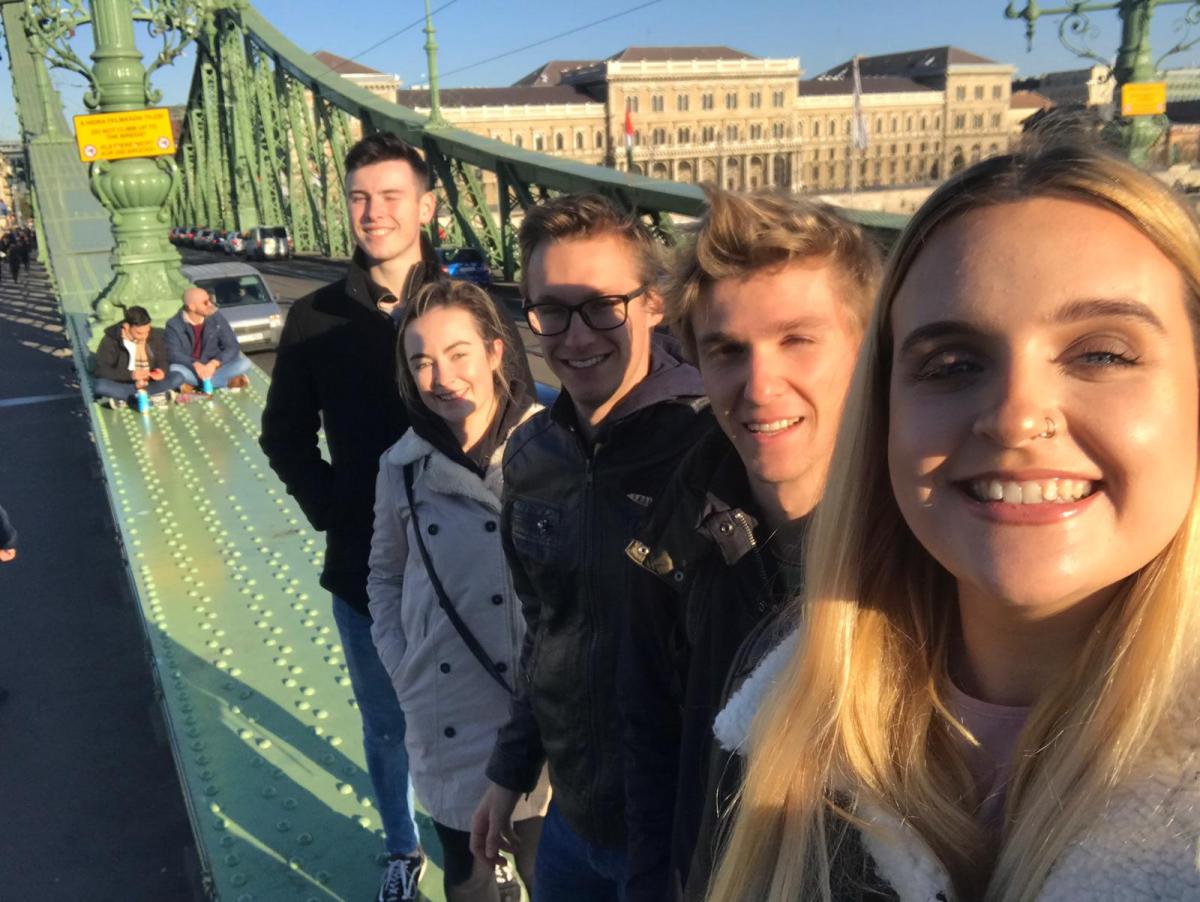 Prague, Budapest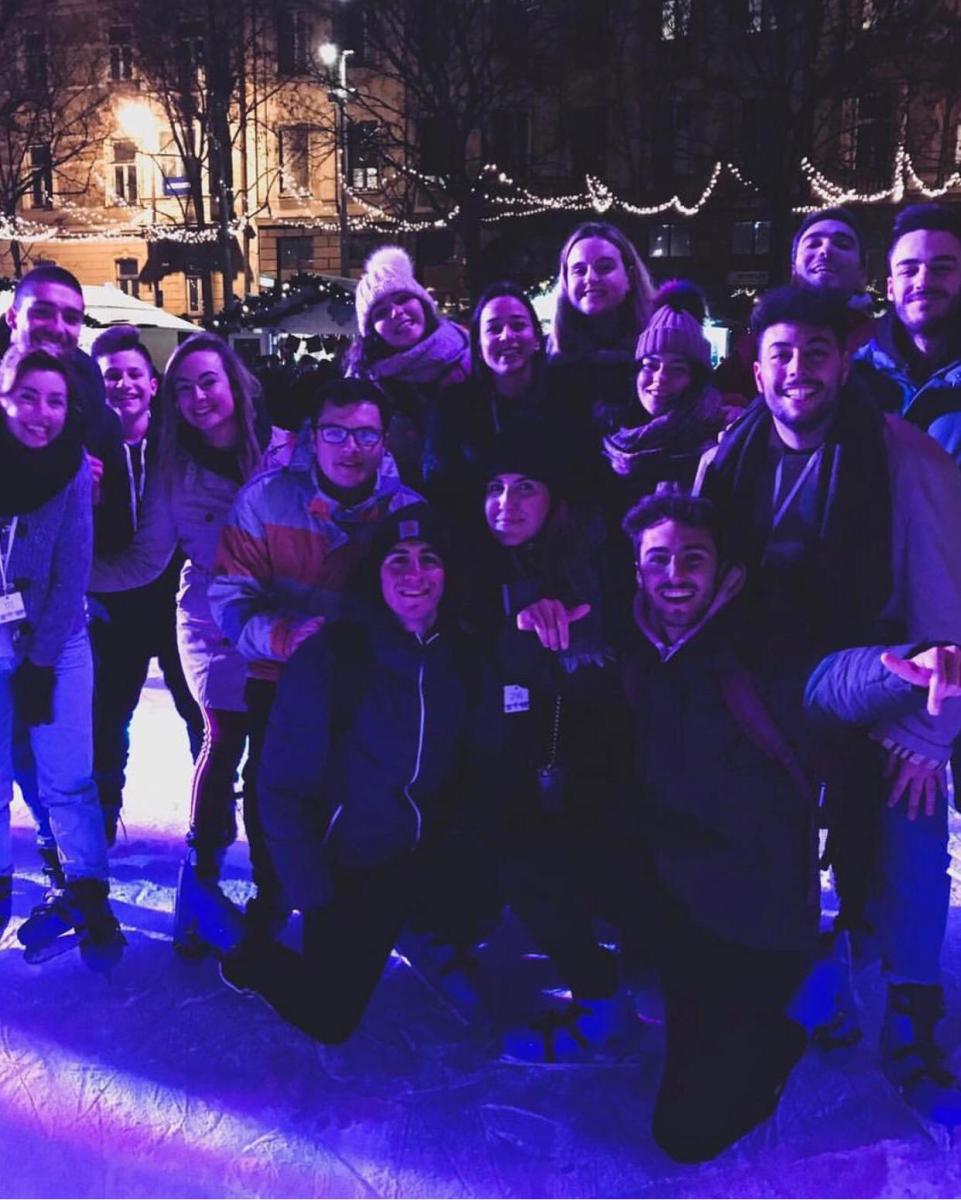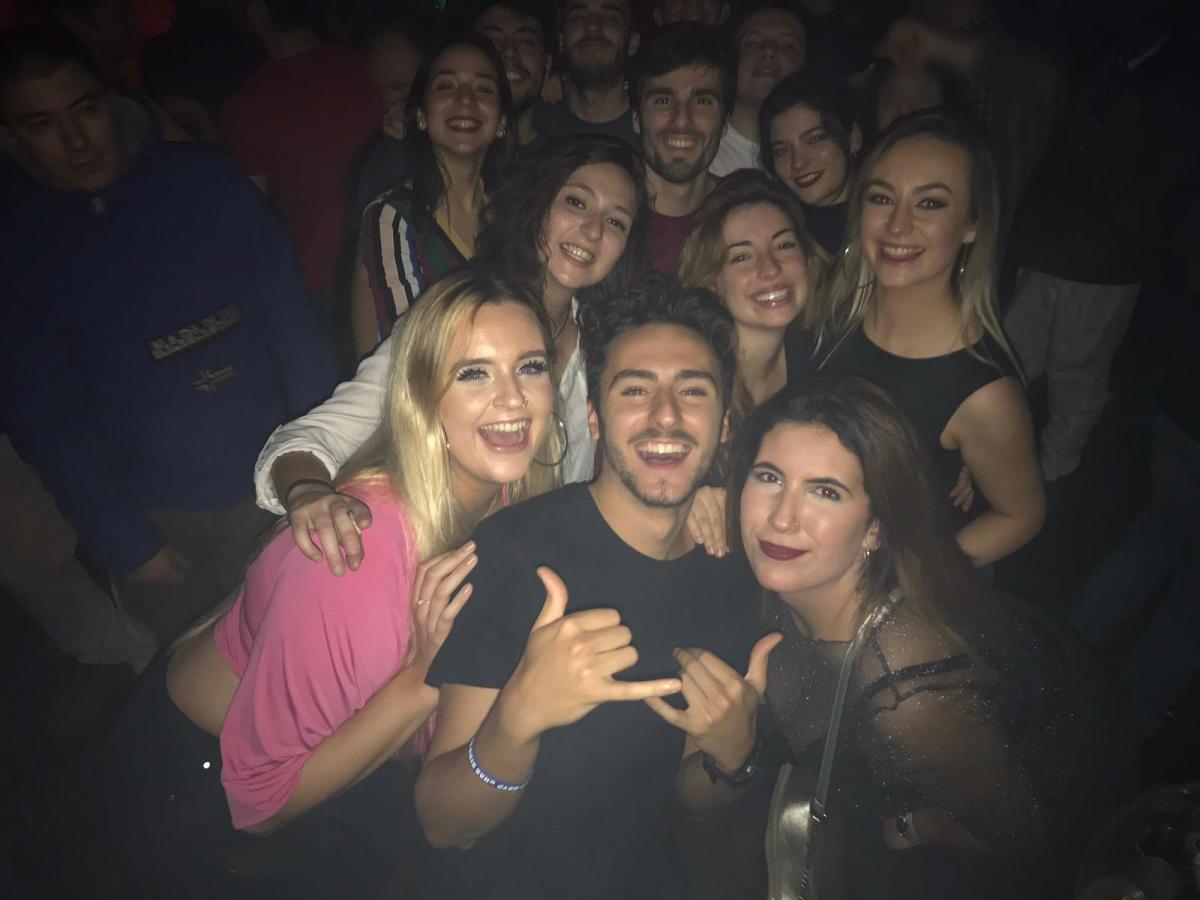 Zagreb
Aside from all my travelling experiences, I've made so many unforgettable memories here in Split, from adventuring up Marjan Hill or exploring the beautiful beaches to wild nights out! Split and its surrounding areas are so beautiful and there's always something to be doing, whether it's having a few drinks on Matejuška with all of the Erasmus students or wandering around the old streets of the town. ESN also organises weekly events for us here, for example beer pong tournaments, beach days, karaoke nights, day trips to animal shelters and seasonal events around Halloween, Christmas and Easter time. They also organise weekly parties such as our International Dinner and others with different themes like anything but a cup, Slavic squat, carnival, awards night, and many more.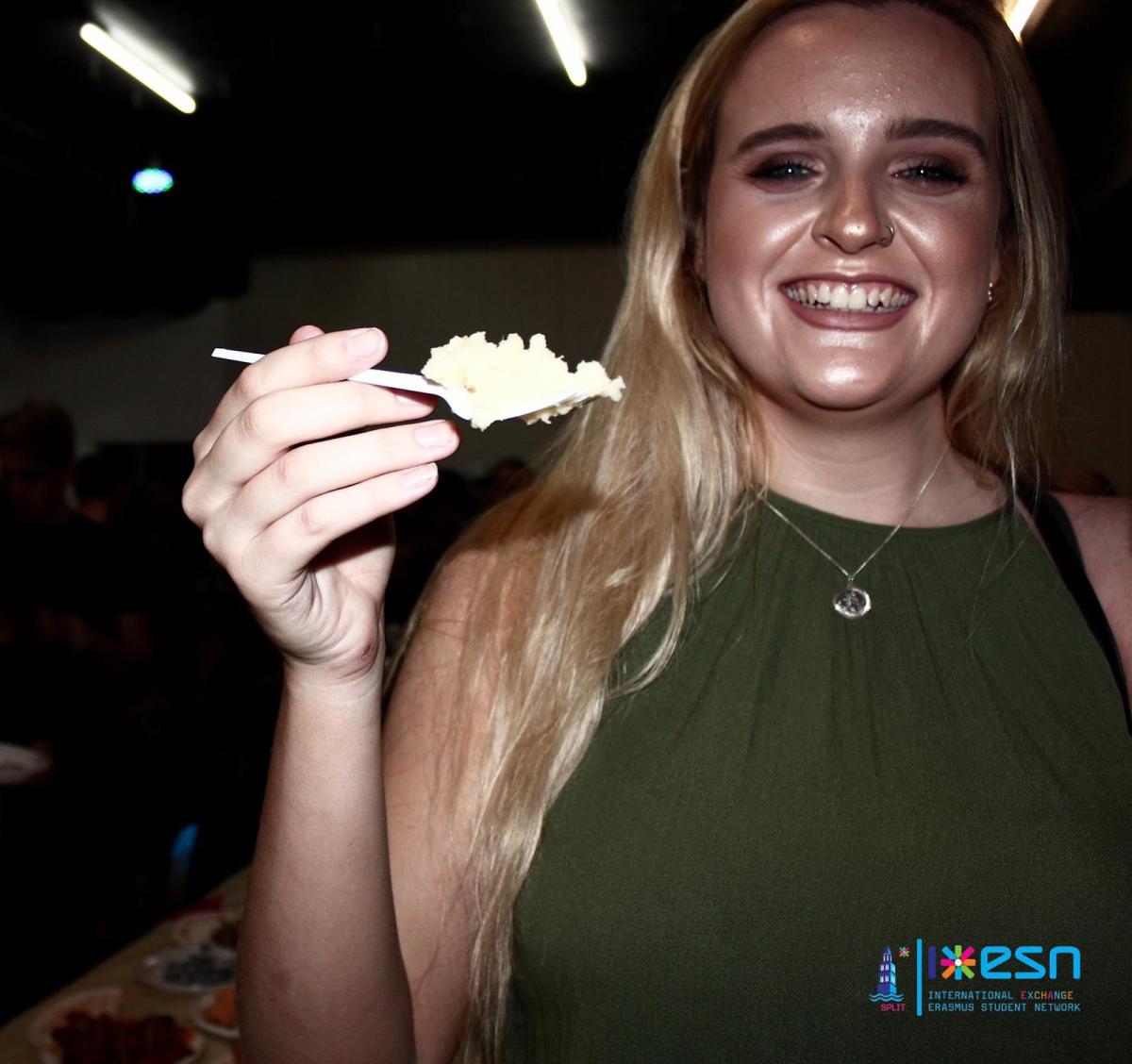 International Dinner & Zenta Party (WW Winter Semmester '18/'19)
All of the experiences and unforgettable memories that I've mentioned so far would be absolutely nothing without all of the life long friends I've made along the way. I've met so many amazing people here in Split, both from Erasmus and Croatia as well. Before coming on Erasmus my friendship group consisted purely of Irish people, with little to no mix of any other countries in the people I surrounded myself with, but after being on Erasmus for 6 months so far I've made a crazy amount of friends from all over the world! I now have friends from Spain, France, Belgium, Italy, Germany, Croatia, Australia, America and so many other places. These friendships are what mean the most to me because I know I can continue travelling to see all of these people after our Erasmus to make even more amazing memories!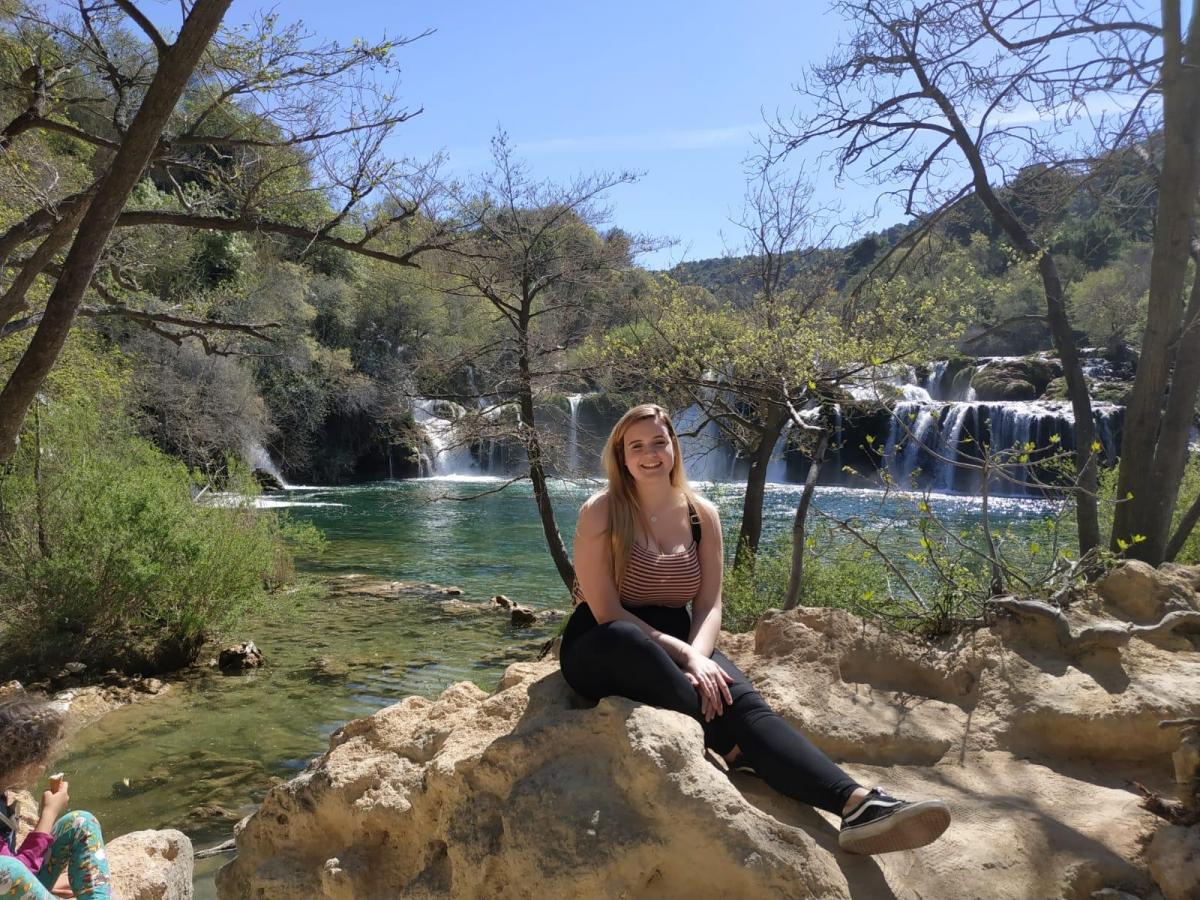 National trip to Sarajevo, Trip to Krka
Although my time in Split isn't up yet, I already know that I'll be back here for sure! I never want this experience to end or to have to say goodbye to my Erasmus family because I'm truly having the time of my life over here. I can't recommend going on Erasmus enough and I definitely think Split is the perfect place for it! It was my first choice in my Erasmus application, and I couldn't have been any happier when I got my place here, 6 months on and Split holds so many unforgettable memories, people and places and I can't wait to keep on exploring over the next few months! 
Written by: Kellyann Whelan