So far some of you found out about some of our best clubs and bars in Split, but if you haven't spent your entire scolarship yet, this article might just be for you.
As the season is slowly coming to the city, so are reopening some of our favorites from the list. 
1.D16
Image source: TripAdvisor
My absolute favorite from this list just reopened 2 days ago! Their bartenders are one of the best in town, and they specialize in a variety of caffeine induced drinks. Why are they so special, you may ask? First of all, the generosity and positive vibe in this small part of the city centre. The bartenders will always greet you with smiles and ask you how's your coffee. Regarding coffee, they  exclusively use 100% arabica specialty coffee beans from South America, and if you enjoy their coffee so much, you can buy bags of coffee blends in their store. Their bar is a go-to place for travelers who stop by for some laptop work and tourist couples resting for a while. If you have studying to do on your laptop with a good background music, I highly recommend this bar. The wi-fi connection is top-notch, and the music is always good. Since smoking is prohibited inside, in front of the bar is a huge garden from locals living in the palace and on sunny days, people get their coffee to go and sit in front of the bar enjoying in the sun. Also, if you're lactose intolerant, they make their own almond milk so you can make your own caffeine induced combination. My favorite, you ask? White coffee with almond milk. :)
They are located in Dominisova 16, hence the name, but they also have a small espresso bar "Muslimanka" for coffe to go lovers on Domovinskog rata 39B.
 2.Procaffe
Image source: Facebook page
Those who live on Spinut know enough about this place. It's probably one of the best decorated caffe bars in Split, added the sweet cakes you can get and the terrace right next to the sea looking on the Kaštela gulf and the west for a spectacular sunset view...sounds beautiful, isn't it? Well, it is! And if you haven't been there yet, you can reach the caffe bar with bus no. 17 (get out of the bus on the last station in front of the Spinut dorm). You'll see gates subtly put among the trees and the passage will lead you to Procaffe. They work every day 7AM-12AM.
3.Marvlvs Library Jazz Bar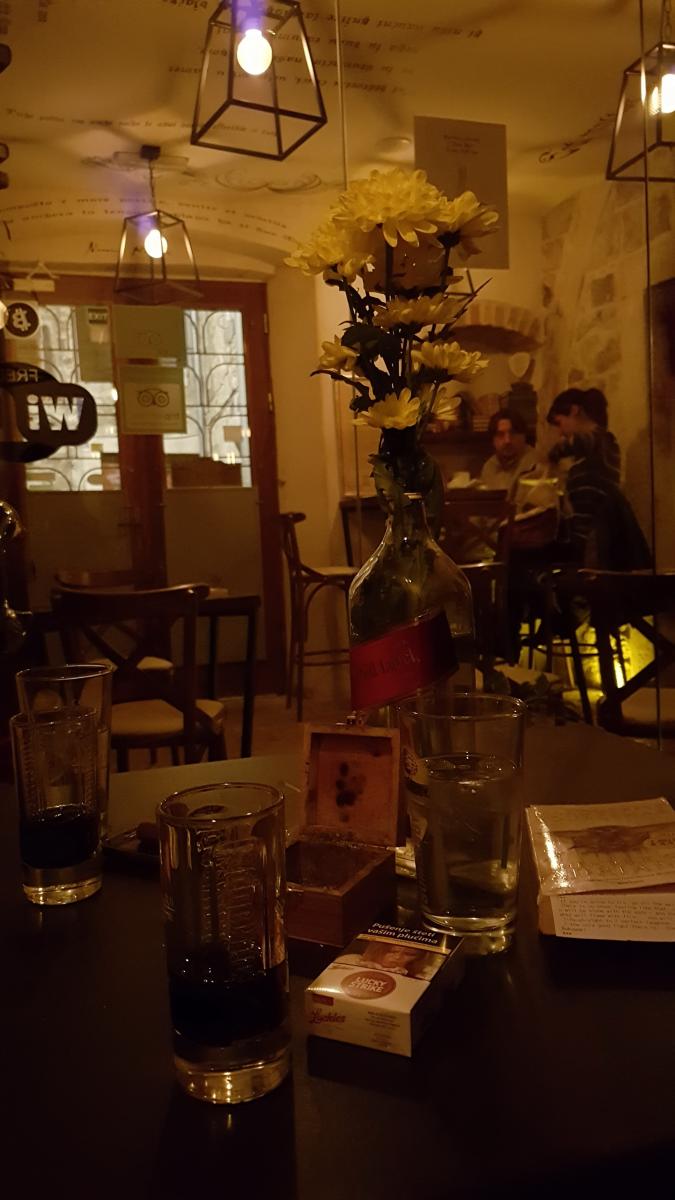 Image source: personal archive
Some of you may heard of its' existence, but you might not know the beauty of this place. The place used to be a home of one of the biggest Croatian writers, Marko Marulić, hence the name in Latin. The owner, who is Argentinian, bought the place and made a small literature sanctuary - you can come here and read any of the books in the shelves - from Sherlock Holmes to famous painters' biographies, Anne Frank, Sienkiewicz works and more. All bartenders speak 2 languages or more, the music is always chill, there are no TVs (if you're not a sports fan, you'll find peace here), and sometimes the owner brings his cat at night when he comes there. They often bring small artists who play the guitar and have nights dedicated to famous artists birthdays and holidays like Cinco De Mayo, St. Patrick's etc. If you like cozy bars to read books, you will love this place! Also, they have poured Guinness. :)
How to find it? It's right next to the City museum in the Palace.
4.Charlie's Bar
Image source: Facebook page
This place is Erasmus & tourist favorite when going out for drinks before the club. Founded by Aussies, built by backpackers and loved by locals, Charlie's bar is the place to let loose, meet like minded people and most of all, party. It's located in the city centre (Ul. Petra Kružića 5) and it's the perfect place to bring your Erasmus friends to. Also, you have ESNcard discount there! Also, currently they have special Exit Wednesdays where with every drink you buy on a Wednesday in April you enter a raffle for a chance to win 2 tickets for Exit Festival in Serbia!  P.S. One of our volunteers works there ;)
5.Black Dog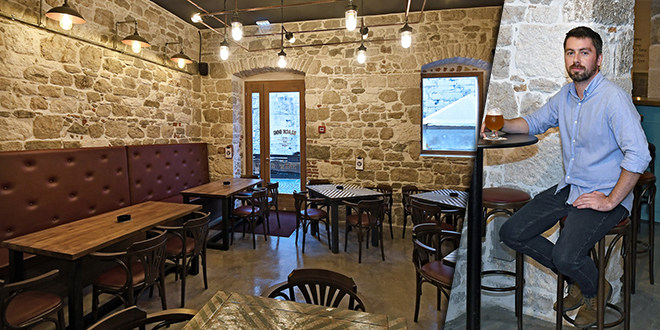 Image and story source: dalmatinskiportal.hr
Mark this place for your next weekend evening. The lovely recently opened pub located above the market in the city center is established by the Irishmen and is a must-see for anyone coming to Split. With a huge variety of beers and a great company, good time is guaranteed! But make sure to arrive at leat until 7PM to get a seat because it's very popular!
6.Pun kufer cocktail bar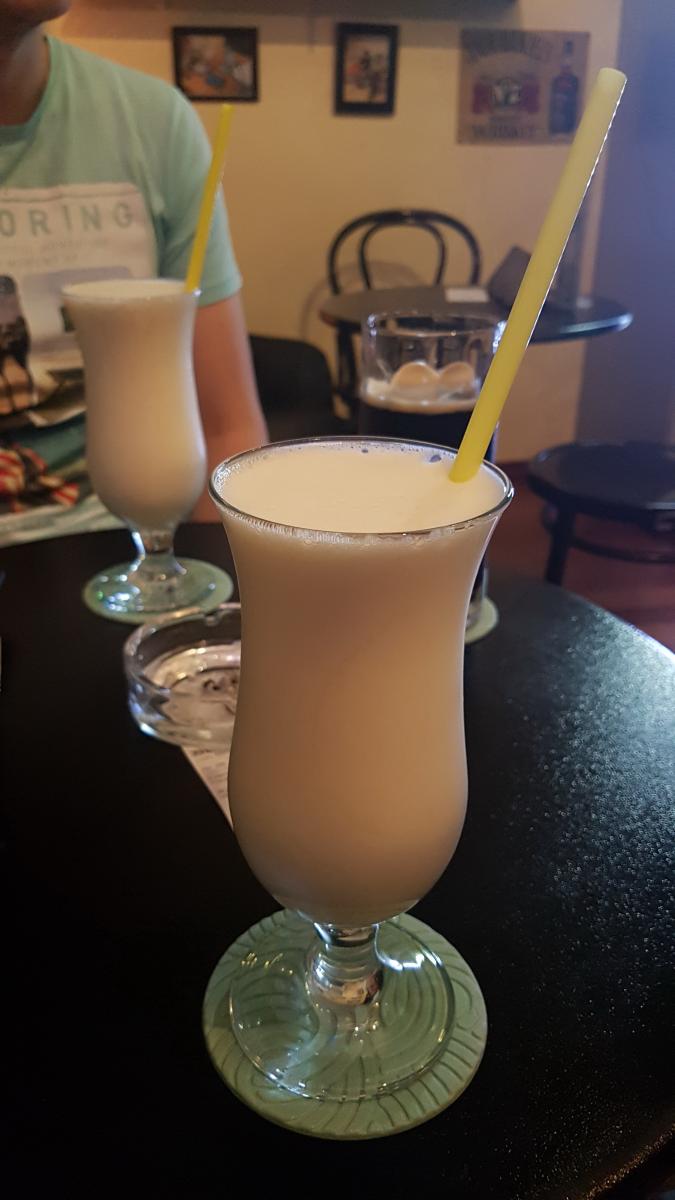 Image source: personal archive (Pina Colada is in the picture)
Prepare your wallet for the best, and probably the cheapest, cocktail bar in Split! Their price range is from 20 to 53 kunas and specialize in all your favorite cocktail drinks, but they also have special Game of Thrones inspired cocktails and shooters you have to try. It's one of my favorite bars where I bring all my international friends to when they come to Split. If you feel like drinking Pina Colada or trying GoT shooters, you can use your ESNcard to join their exclusive programme where every 10th drink is free. Location? Ulica kralja Petra Kresimira lV 3 - go from Peristil down the street in the direction of Public Square (Narodni Trg) and turn right when you see a big passage. Cheers!
7. Waffle Express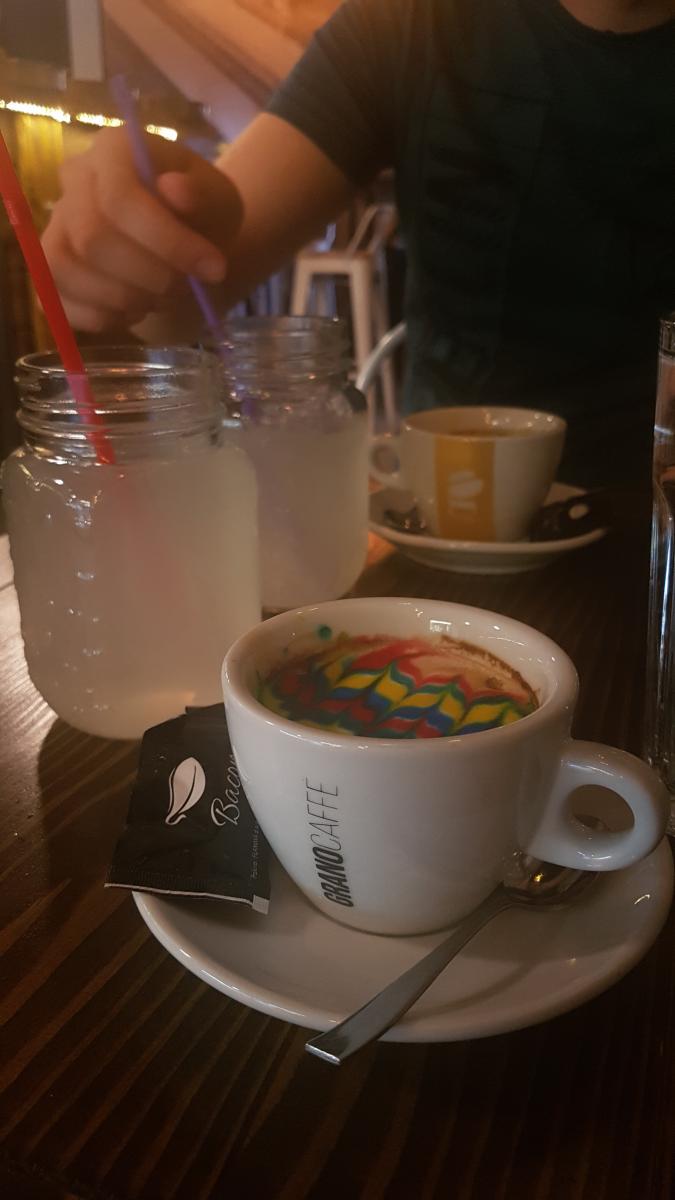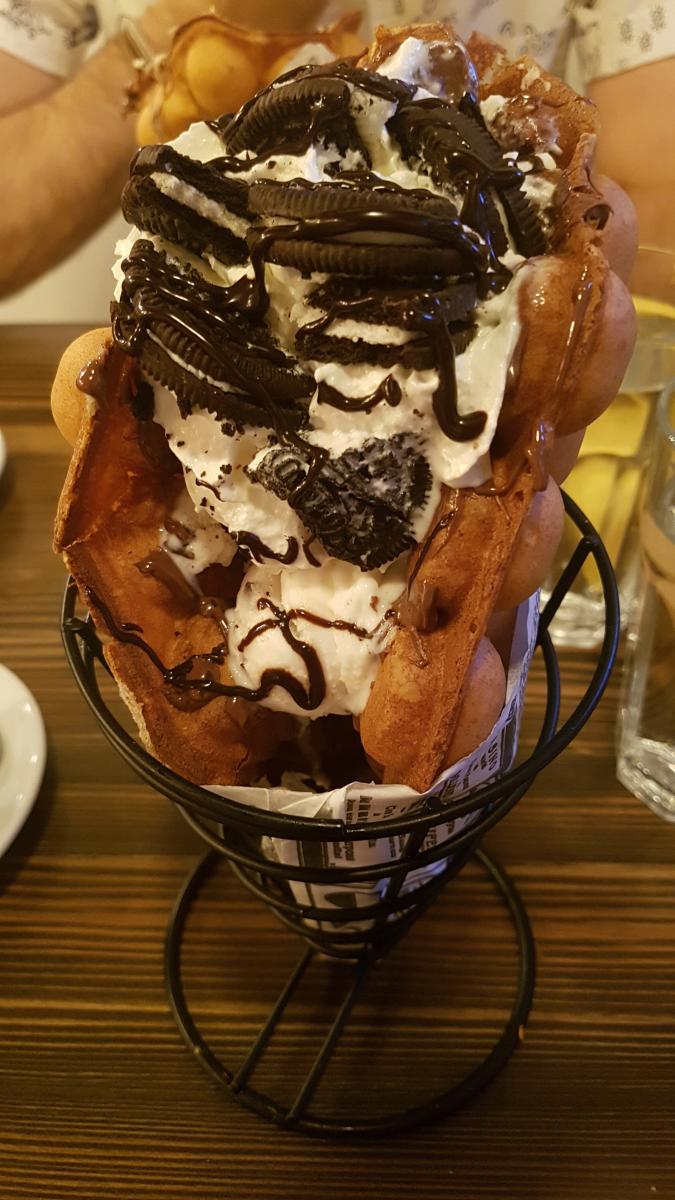 Image source: personal archive
You see right, that's a rainbow coffee and heavenly good Oreo waffle, and this place specializes in them both! With coffee of your choice, definitely try fresh made lemonade instead water. To this day, I haven't finished their waffle (at least not on my own). Their coffee leaves your tongue in rainbow colours so don't be surprised when you see your friend giggling at you while you speak. :) They are located beneath Grgur Ninski statue. Bon appetit!
8. Tropic Club (opening at the beginning of June)
Image source: Facebook page
So far we've covered caffe bars and a few pubs, but what about clubs? Well, everyone so far knows about Central and Quasimodo, and since the season is slowly coming to this tourism metropolis, Quasimodo is soon going to close (don't miss their last Lollipop party!), but a plethora of other clubs will reopen. While currently Bačvice plays Balkan music, during the season Tropico is THE club for international music with a dash of hip hop songs and hits from 2000s and 2010s and is right next to Bačvice. Their amazing music taste brings many people to the club, so write down the start of their season and follow them on Facebook to see their post about the grand opening.
9. Clo bar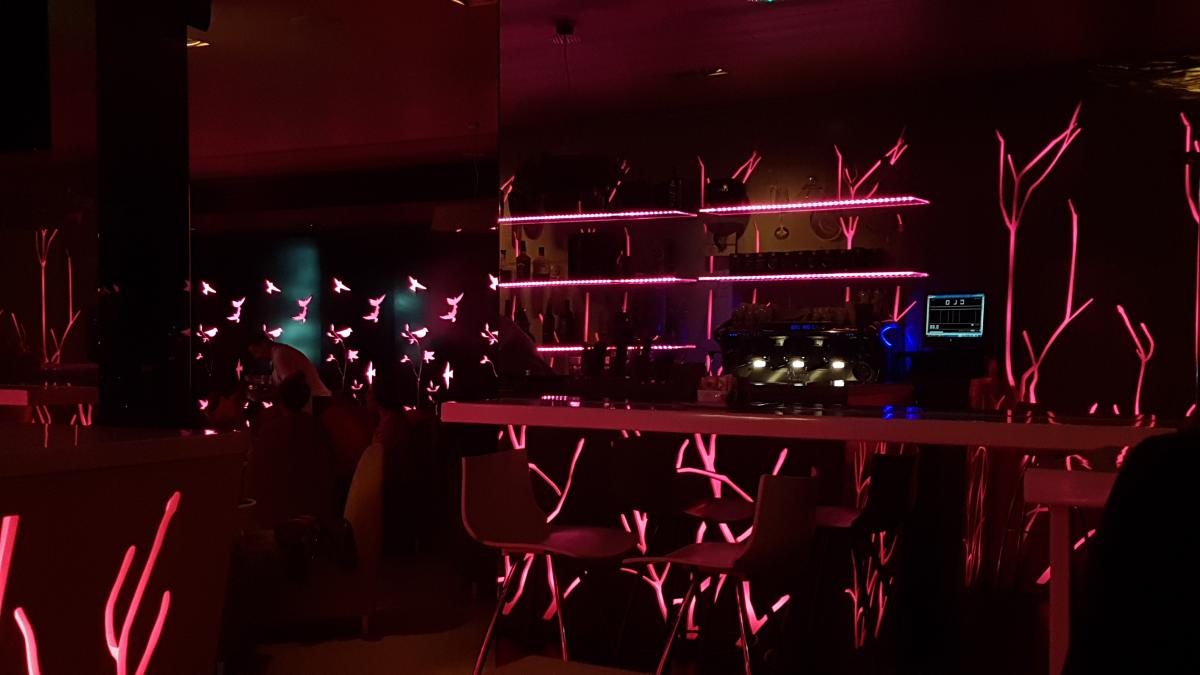 Image source: personal archive
This bar is located on the road to the exit of the city across Kaufland (neighbourhood Kacunar) and is the place for a cup of coffee to just chill with your friends. On weekends they work until 2 AM! They also have a part of the bar behind caffe outside, and during Christmas holidays they do their best to decorate the outside part with many lights. Except that, the interier is breathtaking and is a great place to stop by with your roommate after grocery shopping in Kaufland, or to dress up before a night out for a drink or two.
10. Cool Garden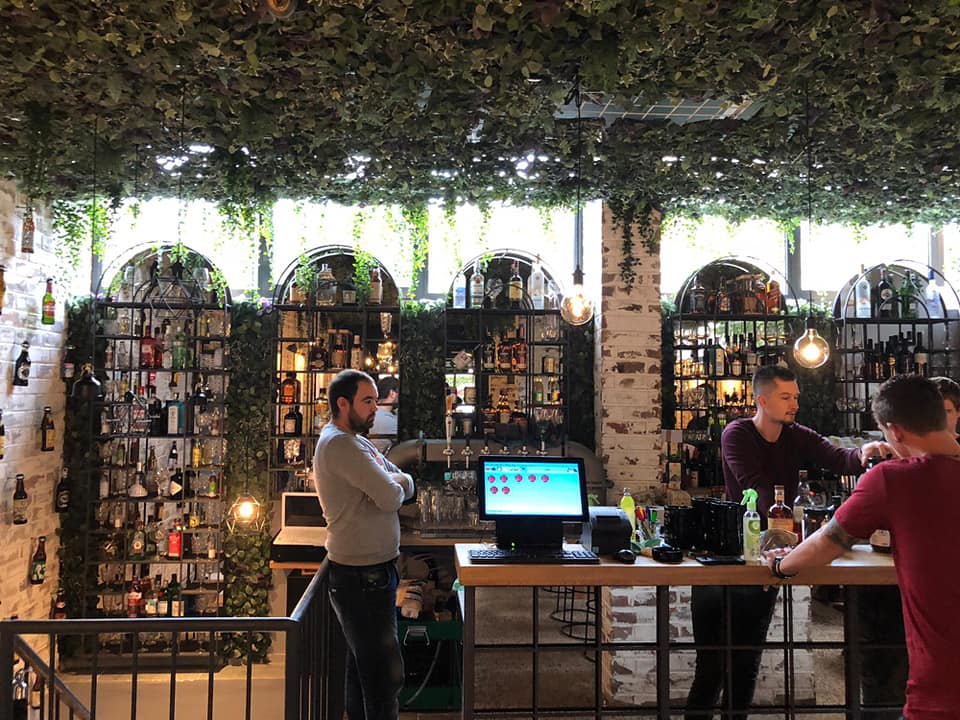 Image and info source: dalmatinskiportal.hr
Last, but not least is the place where you will often be able to find me in. This freshly opened pub is a beautiful example of a lovely modern bar with 70 types of beers and 40 types of gin (they have Aviation gin, in case you like Ryan Reynolds) and it quickly became popular among the locals. It's located across Law Faculty. Definitely check this place out after a long day of classes.
But that can't be all, right?
Yep. Since the list is "Top 10", I was limited to highlight the best ones, but others that I also enjoy and you should definitely check out are:
Caffe bar & Restaurant Bajamonti - beautiful place in the center of Prokurative where you can experience a man playing the piano at night, interier designed to bring you back to vintage times, with jazz playing in the background and posters of old movies on the walls
Caffe Bar Basket - wonderful place that looks like it just got from "That 70's show". If you're looking for a 'living room' type of bar, this is the one. Get your dose of coffee in the morning, work on your laptop with good old music playing in the background, or maybe come at night for a few beers. Your choice, but the pleasure is guaranteed.
Teatar bar - caffe bar located beneath campus (where I'm currently writing this) with cheap prices, classy interier, piano, darts, pool, pub quizes & tango lessons at night...Your choice!
Ćakula - Across the street of Promet Split bus stop, beautifully designed with one of the best coffes in town and high quality internet
Galerija (in the palace) - cozy quiet living room type of bar with huge choice of teas
American Dream caffe - easy to spot place (Ul. Hrvatske Mornarice 1G) with all Paulaner beers on the market that plays old rock music from the 70s & 80s, designed in the spirit of American rock and neon lights. It's the bar from the picture of this post :D
Judino Drvo - located on the outskirts of the city (Kopilica), this hidden club plays all sorts of music including house, techno, international music and alternative genres
Inbox club - located on the market, this club is open for anyone looking for some party before heading to Bačvice. It plays international music and the entrance is free since it's outside, and it opens in May!
Hope we meet in some of these places!
#pomalo
Written by: Nina Kraljević